The steps to installing LED DRL's with a switch (for HD elantra)
1) First choose what LED's you want to install and the mounting location. I decided to put mine beside my fogs. Depending on what LED's you buy, it will decide where you can put them. Make sure you buy waterproof LED's and I'd recommend flexible one's like mine (unless you have a perfect spot for rigid ones). There are a number of options on the internet, just look around and you'll be sure to find one.
2) Choose where you want to draw your power. You can either tap into an existing line or draw straight from the battery. My LED's were built for 12V power so I decided to tap into my cigarette lighter line. That way, they shut off when my car turns off because the cigarette lighter stops getting power.
3) Remove the center console to expose the wires.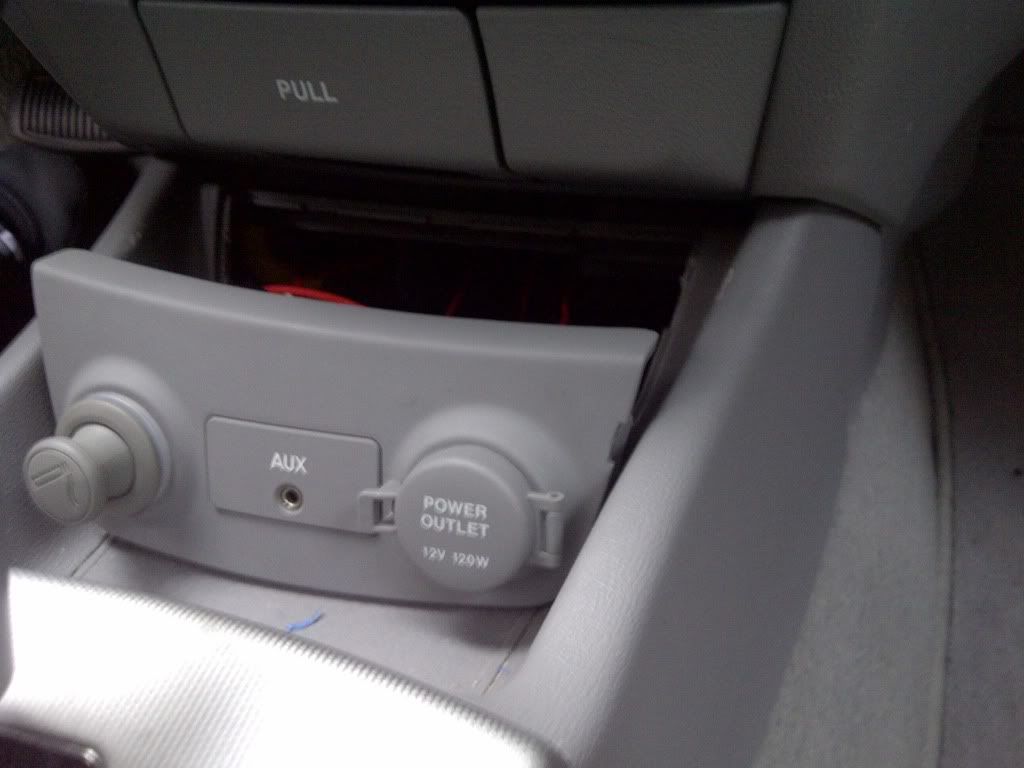 4) Find your 12V power line (in the HD it's the blue wire) and tap into it)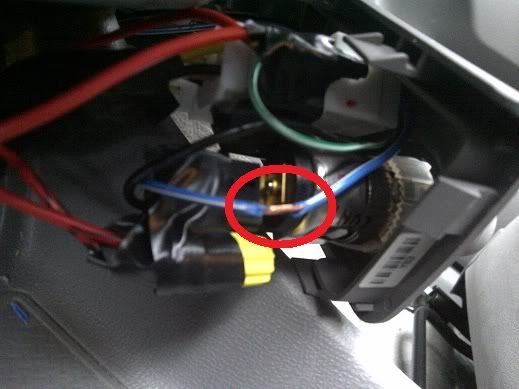 In the pictures of the center console you will see other random red wires. Ignore them. They are for my LED foot wells
5) Feed the wire to your switch location. I decided to mount my switch (very temporary with tape) next to my bass knob.
6) Feed another wire from your switch location to the firewall of your car to enter the engine bay. Normally in the HD the firewall entry is on the drivers side under the dash. That was filled by my 4 gauge amp wire though so I used a hole I made on the passengers side.
7) Connect the wires to the switch and mount your switch.
8) Next you want to tap into your ground wire. Find the any black wire to tap into. In the picture you will see I tapped into a red wire (red circle). That's because it's a ground wire from my foot well lights and was easier for me to access. Generally, you would tap into the black wire in the yellow circle.
9) Before sending your wires to the engine bay, test to make sure your lights and switch will work. When wiring your car, you should either use different colored wires or be lazy like me and just color parts black with a sharpie. The important part is that you know which wire is your ground and which is your power.
10) Send the wires into your engine bay through your firewall hole. Then proceed to line the wires and tape them to the edges of your engine bay making sure they touch nothing that gets too hot or anything moving (such as the timing belt)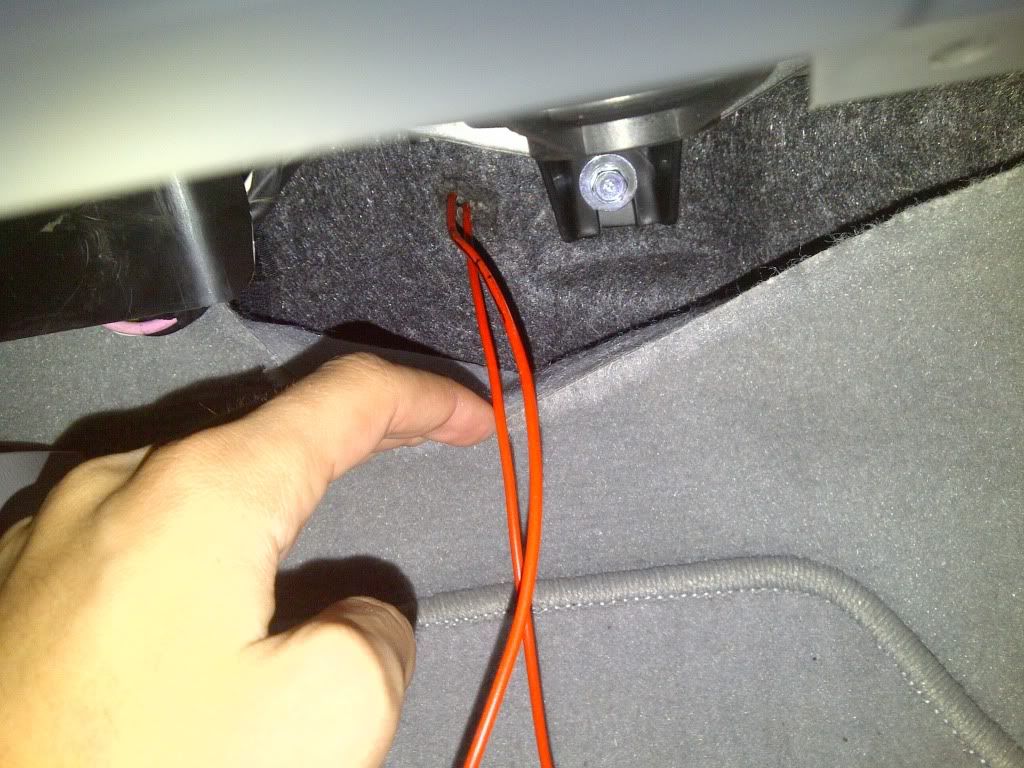 11) Mount your LED's wherever you want to put them. Either use fasteners or heavy duty double tape (I actually used carpet tape I think). I wanted my LED's to angle downward. You'll see I had to cut holes in the plastic. This was quite difficult so a sharp knife is a must.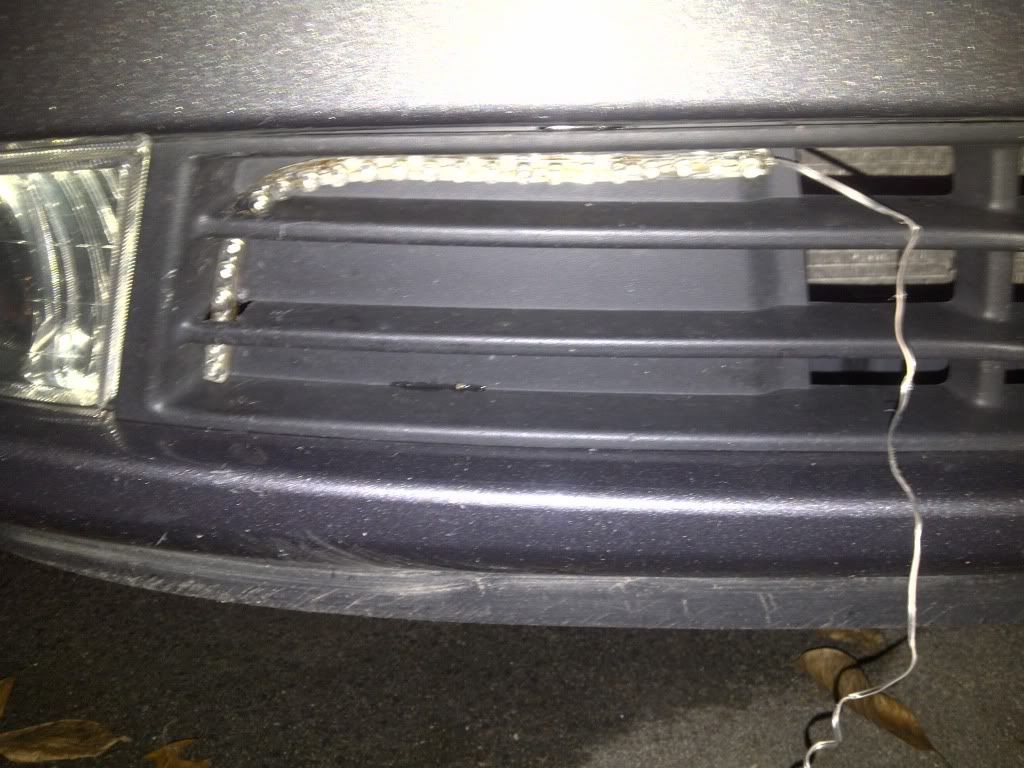 12) Double check that your wires and LED's still work before soldering.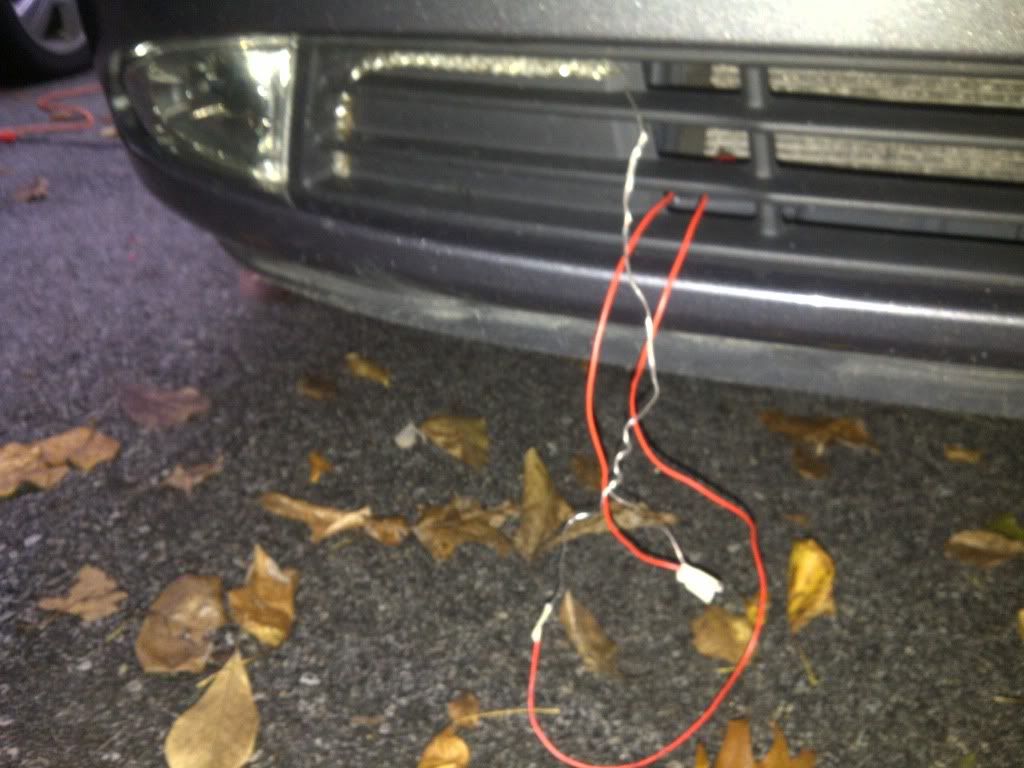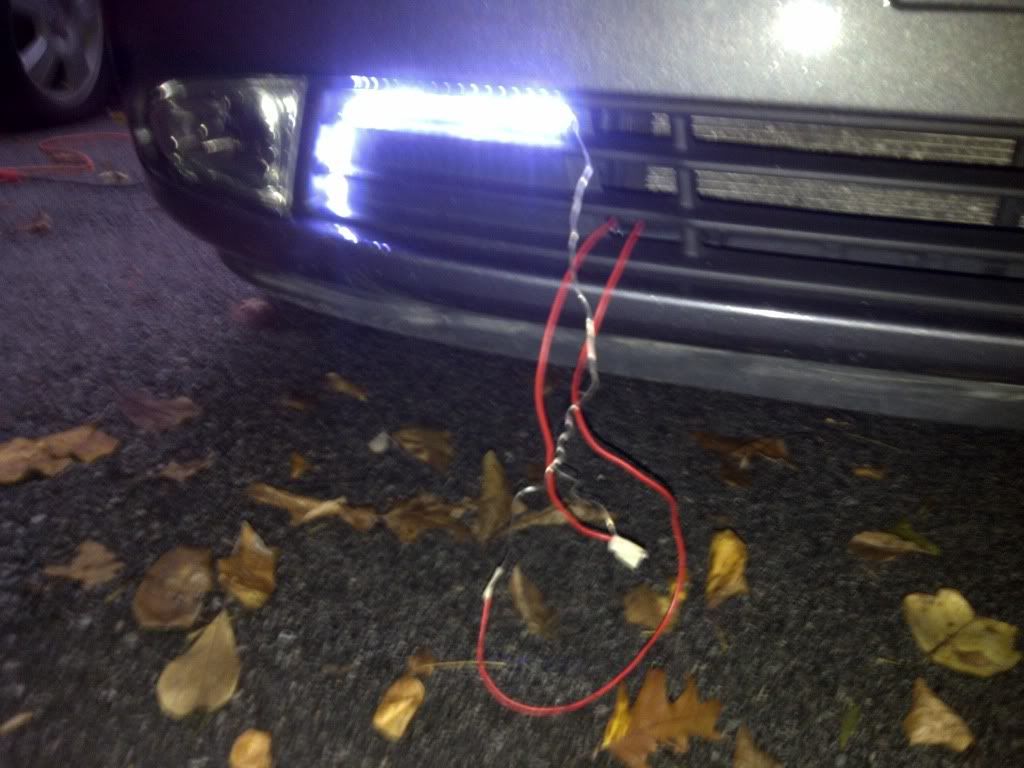 13) Once everything works, go ahead and solder your power and ground lines together. Then attach another short line of wires to connect with the other side.
14) After everything has been soldered, hide all wires inside the car and tape them up somewhere. Finally, step back and admire your work.
Final Product: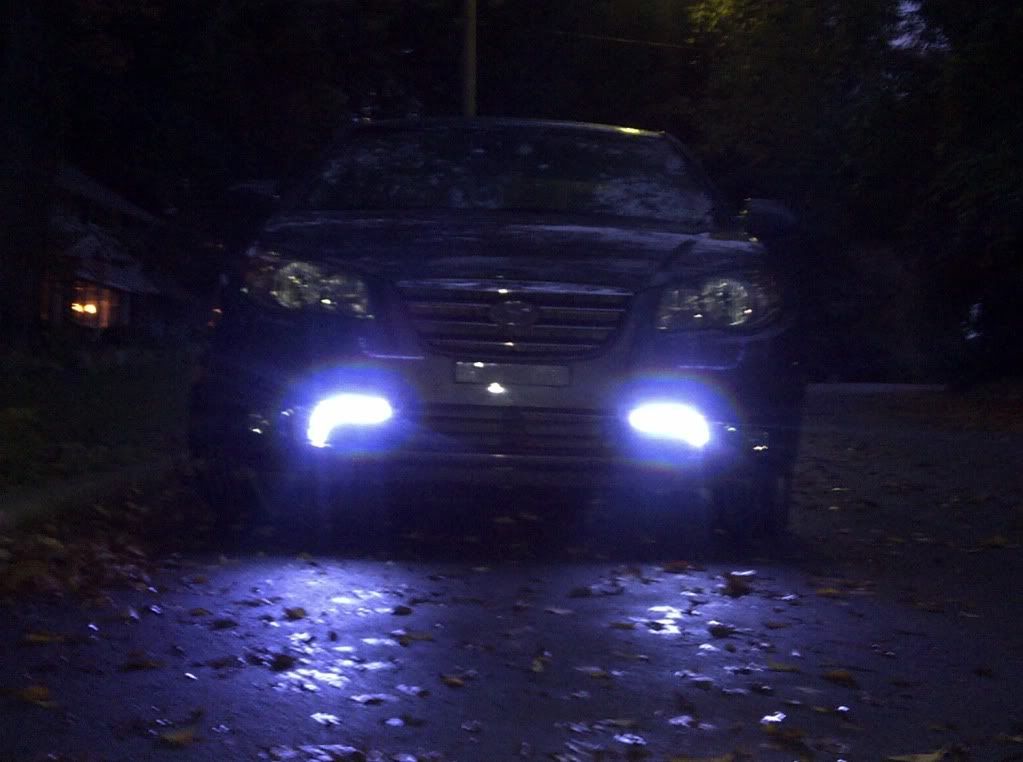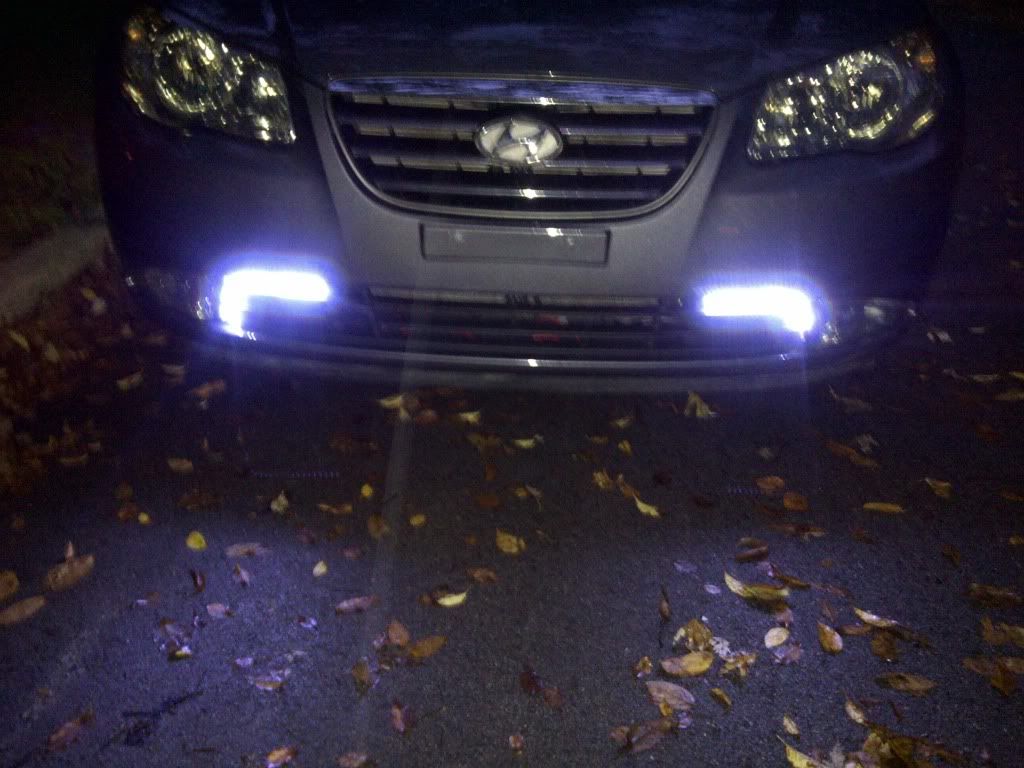 Hope this helps! Goodluck!