I was searching around trying to upgrade my muffler and finally found a custom shop to do the work. Using 2x Magnaflow mufflers (universal muffler # 11225) and 2x4" exhaust muffler angle tip:
Took out OEM muffler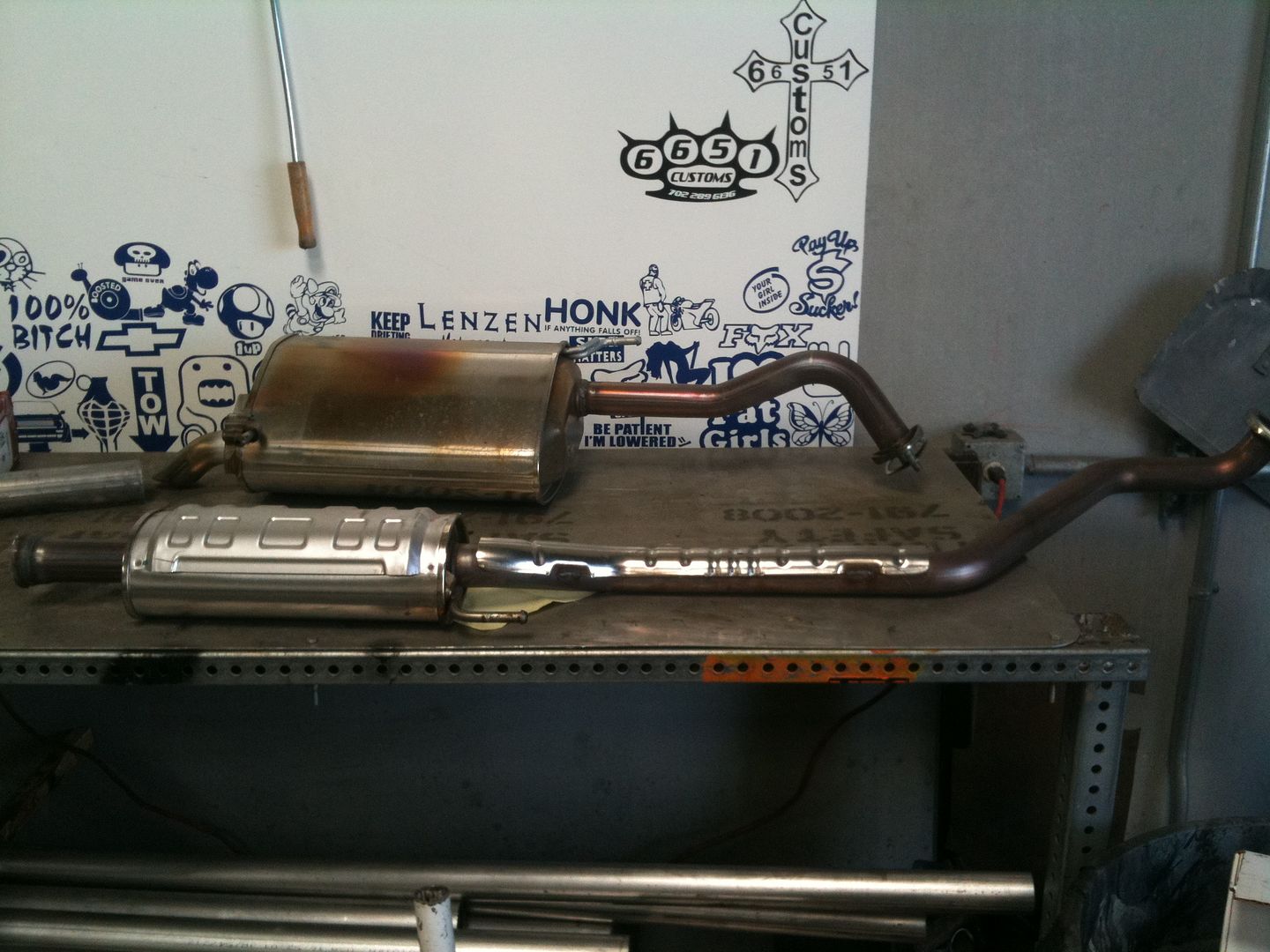 Used 4 pieces of 2.5" pipe put in piece by piece. The bend and welding is amazing how the guy cut pipe make a Y splitter.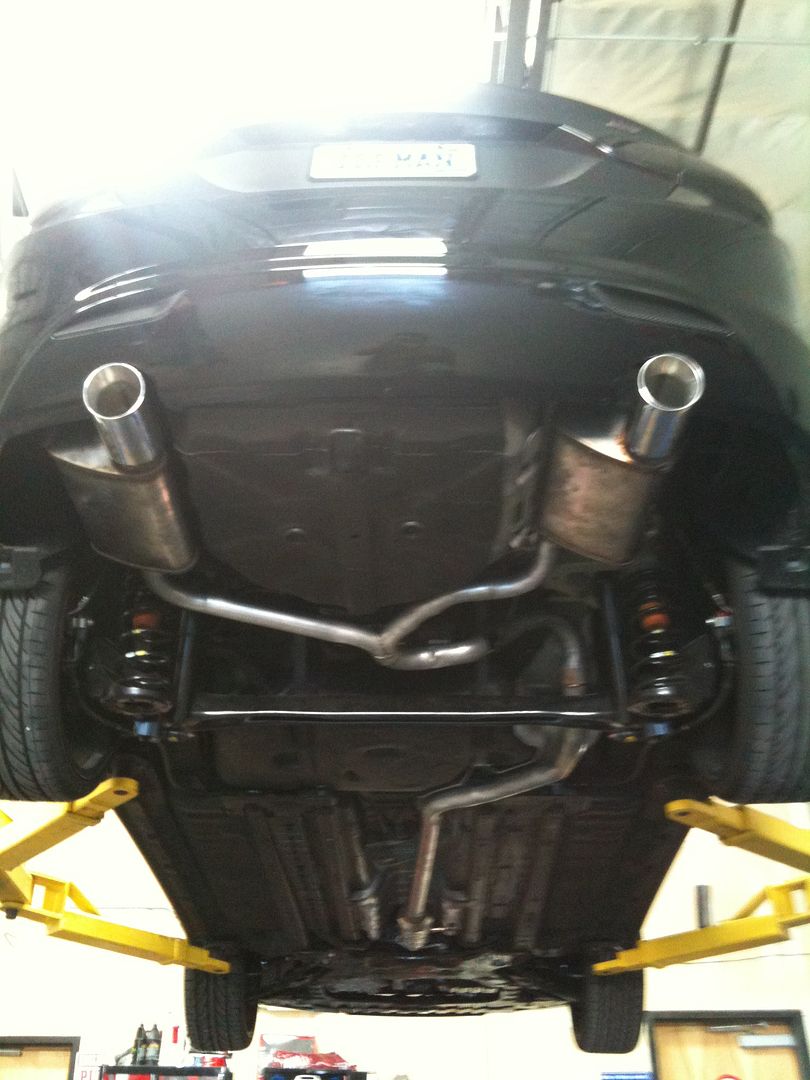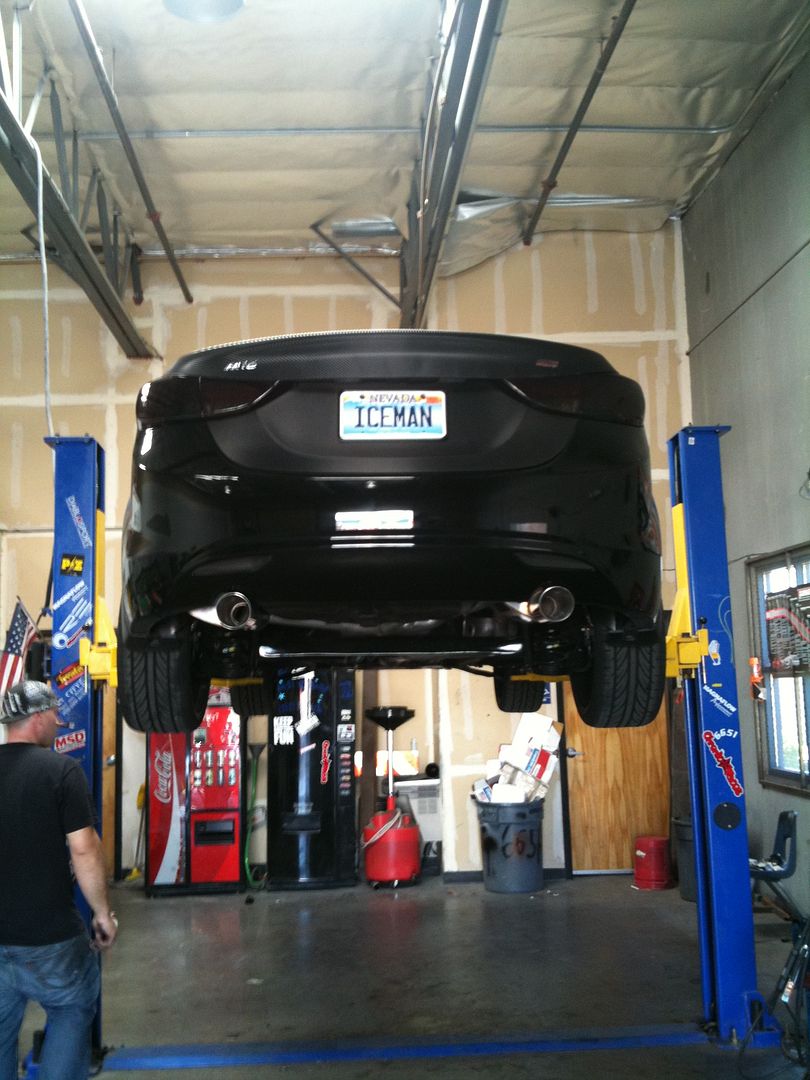 Went for a test drive and it's fun drive! I can feel a little more HP, sound is loud but has that deep tone that I'm looking for in 3rd and 4th gear at 4500 rpm. Sound is a sweet deep tone.