Difficulty
: Semi-Easy
Time
: 6 hours (one re-do and numerous test fits).
Equipment needed
:
- Dremel tool with various attachments (whichever you feel best using)
- Speaker grilles
- Hot glue gun
- courage to not worry about F@#!ing it all up
- Miraculous assistant to be known as "best friend" or "Significant other" or "poor homeless bum you gave $2 to help"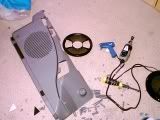 Step 1
:
Remove all grille material that will prevent a flush fit on the stock unit
Step two
:
Dremel out factory speaker grille to fit your newer speakers
Step three
:
Make this look pretty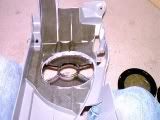 Step four
:
Hot glue new speaker grilles overtop unsightly hole.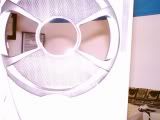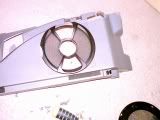 Step Five
:
Put it all back together.