According to
BoschUSA's website
, the following wiper blades are used:
. Driver Side: 20"
. Passenger Side: 18"
. Rear Hatch: 20"
1. My finger is pointing to the locking tab: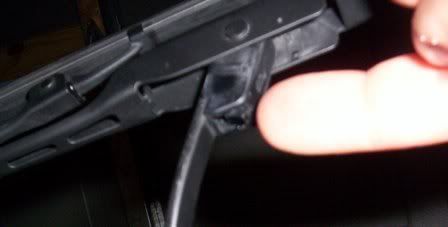 2. Press the tab: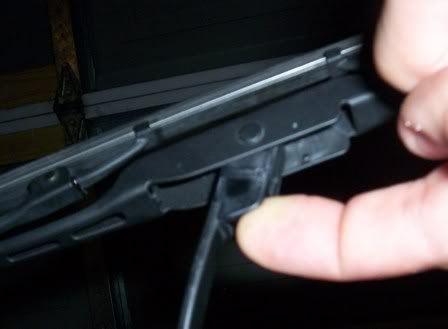 3. Slide the arm as shown while continuing to press the tab: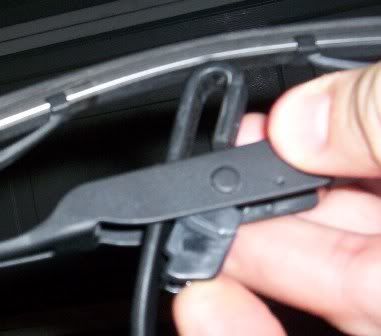 4. Then slide it back by the attachment fitting:
5. And off: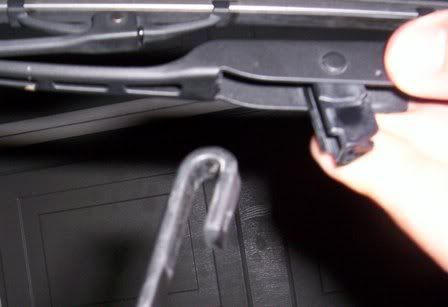 To put them on is just the reverse of the above. The tab will snap into place.