Transforming the Elantra's Interior
Dash kits can totally transform the Elantra's interior. Hyundai does a good job with interior design but they also design to appeal to the masses. Individuals who want their interior to be unique have many options to dress up a plain jane OEM interior. One popular option is the flat dash kit. These come in a variety of colors and materials from brushed aluminum to burl wood to carbon fiber and can totally change the car's interior making it more sporty or luxurious looking depending on the material used.
Flat dash kits are essentially a thin veneer of material coated with either epoxy or polyurethane and backed with a high quality double sided tape. The polyurethane coated ones gives better protection against UV Rays than epoxy which is important to prevent discoloring from the sun. The better quality kits often feature lifetime guarantees.
Generally speaking, you get what you pay for. Prices range from about $100 to upwards of $400! Although you often will find excellent deals on
Ebay
. There are a wide range of real wood veneer, real carbon fiber, and tons of synthetic finishes out there including these examples:
Two of the top manufacturers of the kits are
B&I Trim
and
Sherwood Dash
.
During application, the dash kit material softens when warm (a hair dryer is ideal) and allows it to follow and mold to the curved surfaces of the dash. Once applied, the kit stiffens up and gives the illusion of a "molded" dash. The key to getting a good looking finished product is careful pre-cleaning and slow and deliberate application of the dash pieces. Pre-clean especially well if you've previously applied any silcone products like Armorall. The dash can be maintained with furniture polish applied with a soft rag or a non-silicone protectant like 303 Aerospace.
While some prefer the seemless look of a painted dash, the flat kits are generally easier to DIY and are more resistant to scratching.

Stock dash versus one with a flat dash kit: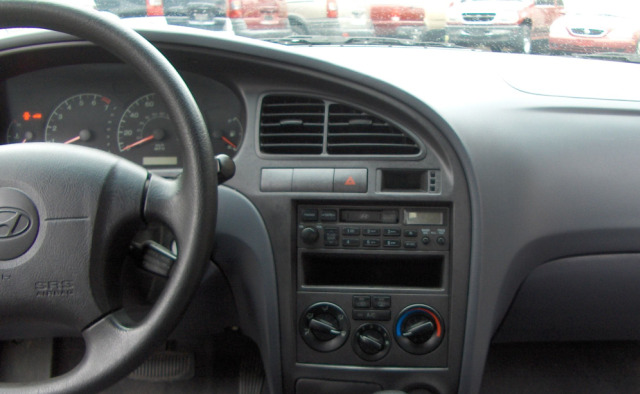 Before:
The XD's dash is a bit basic and bland looking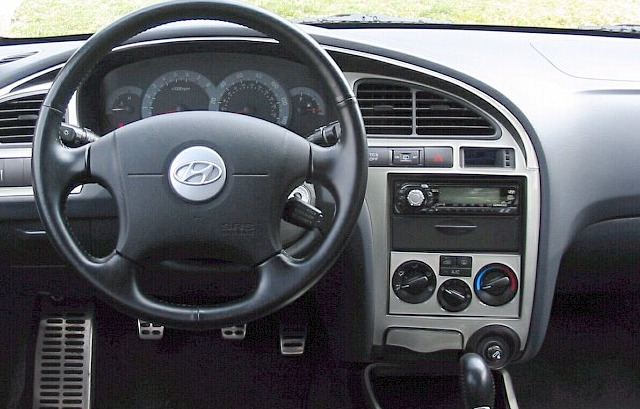 After:
Brushed aluminum kit looks bolder and sportier
Sherwood Dash's HD Elantra Kit:
This simply doesn't look like an economy car anymore
Kits are available for all generations of Elantra from the J series all the way up to the current HD models.
One important point when purchasing is to check the schematic diagram of the kit.
Make sure the kit is designed for your transmission (auto or manual) and includes all the pieces you want.

Here's a typical flat kit schematic diagram: