Common electrical issues can commonly be solved in minutes with the right know-how

AUDIO
: When working with the XD (01-06) audio, sometimes everything dies- the radio, the dome lights, lots of other stuff. The most likely culprit is is a short that resulted in burning out Fuse 25 in the Passenger Compartment Fuse Box. Assuming the short was just a temporary condition while you were working, fixing this issue is easy- simply open the change bin to the left of the steering wheel-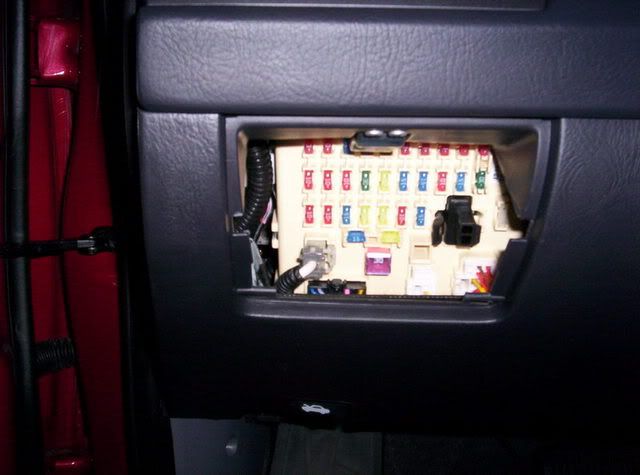 Here's a diagram of the fuse box
: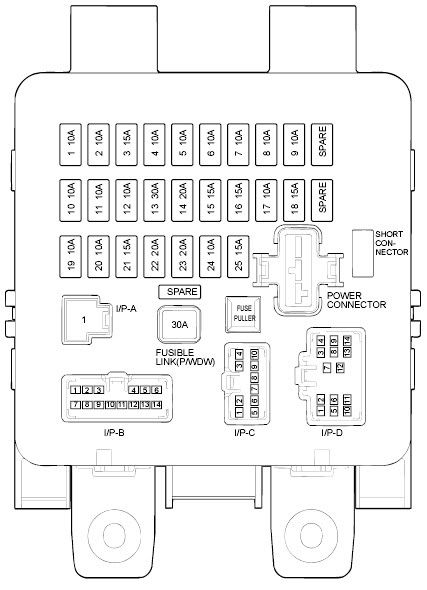 You can see a fuse marked "25 15A"; this means Fuse 25 which is a 15 amp fuse (15A on the XD2, 04-06; 10A on the XD, 01-03). It controls a lot of stuff. Your car will run without Fuse 25, but many of the accessories will not work. If there is a short, it will burn out again and you need to find out where something is grounded. Like I said, it could be the radio, but also check the dome light, map lights and trunk light.
Virtually every time I hear that someone has an electrical problem where the radio isn't working, especially if the dome lights are also out, I automatically tell the person to check Fuse 25.
There is one other thing that controls all these things- the Power Connector, the black plug just to the right of Fuse 25. When the car is shipped that connector is removed and reinstalled upside down. This is done to keep all the low-level electronic memories from killing the battery during the trip from Korea. When the dealer gets the car, they simply remove the black plug, flip it around and plug it back in, and all the Fuse 25 stuff works. If, while working on your car, you removed that black plug and find that things don't work, take it out flip it around, and plug it back in. We learned that in
this thread
. And just to make sure credit is given where credit is due....
ricerrx7 made the call an the Power Connector