Posted by: slowgls Jul 4 2013, 11:06 PM
Im going to pick up a set of stock 17's from a Nissan sentra ser. There a 4x114 but does anyone know if the center will fit. What size tires should i run? Has anyone run 17's on there xd or xd2?


Posted by: 2000J25SP Jul 5 2013, 06:16 AM
The Ser wheel has a hub bore of 66.1 while the Elantra has 67.1. You will need to have the hub bore enlarged. I know there was at least one member on EXD with those wheels.

There was a wreaked Ser at the shop, so I test fit the wheels on the J2. Aside from the hub being the wrong size, The stock tires are way too big (215/45r17) and they rubbed like crazy (for the J2 anyway, the XD might have more room)

One more thing to consider is the weight, the wheels weigh like 24lbs a piece.

[Edit]

I found the pictures of Elantraxd member playboyz28's Elantra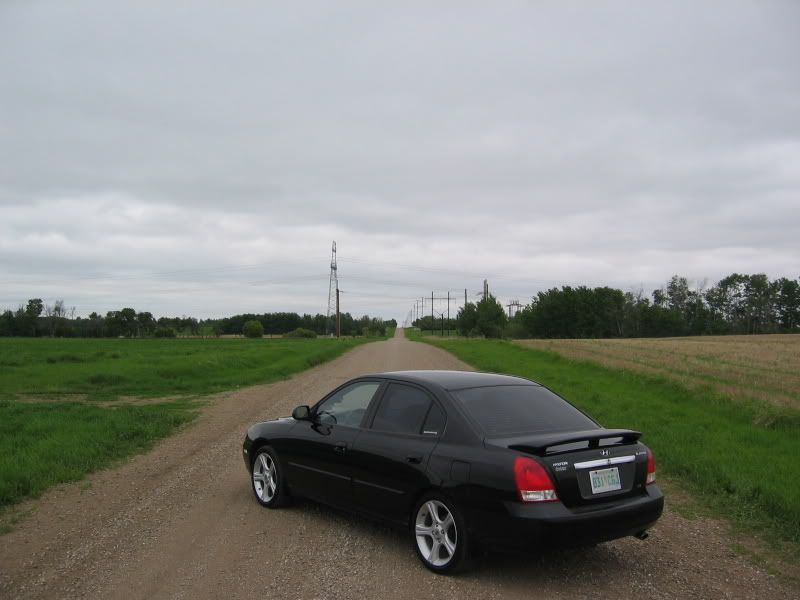 Posted by: slowgls Jul 7 2013, 08:24 PM
I was thinking about painting them but not sure what color? Black would be cool but thinking it may be over played. Maybe gun metal grey. What are your ideas. I not going to dip them.

Here is a picture.

Posted by: roydjt Jul 8 2013, 12:08 AM
I vote gunmetal. It looks great on any car and doesn't show dirt. If you want to get fancy you can leave the lip silver or paint it to match your body color. On a red and black car I don't see any other colors looking good unless it's carried around to other parts of the car, and even then I can't imagine it being done tastefully.

-Roy