Posted by: sciphi Dec 18 2007, 11:51 PM
When it rains, it pours.

Here is my 1999 Elantra wagon. It's been a long haul for this car. Most of my modifications have been for power and handling. A few have been for safety.

Suggestions appreciated. Please keep in mind that whatever I do to the car next, I have to get my girlfriend jewelry or take her out in compensation!



This is after the drop, and after getting summer tires put on!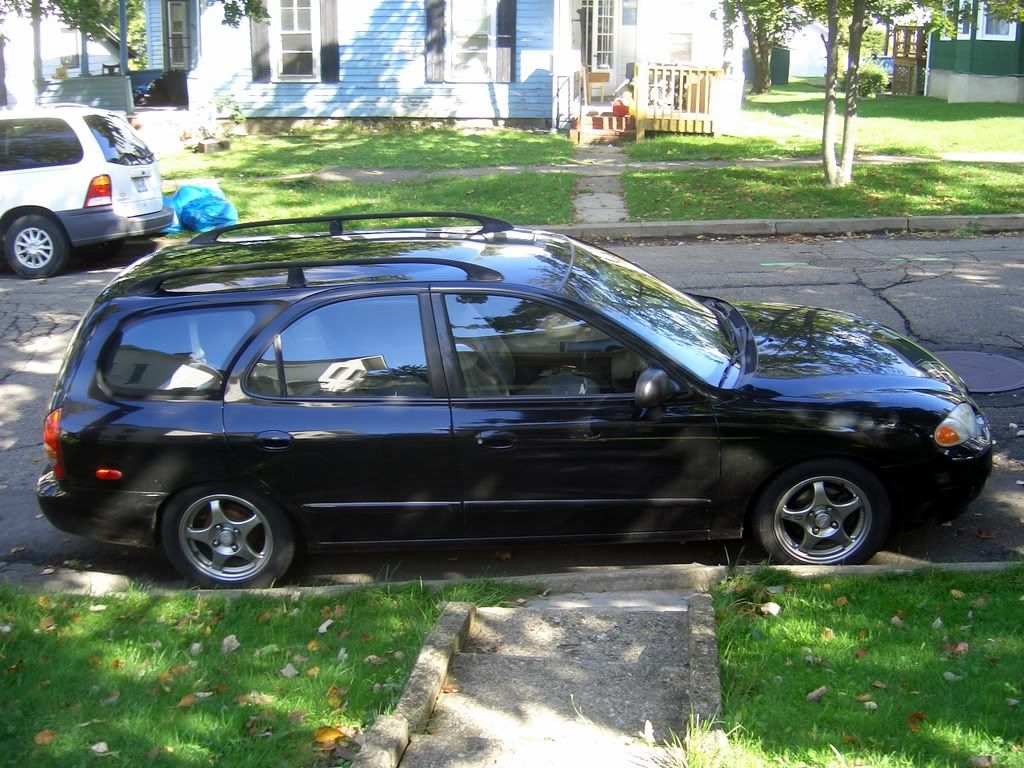 After claying.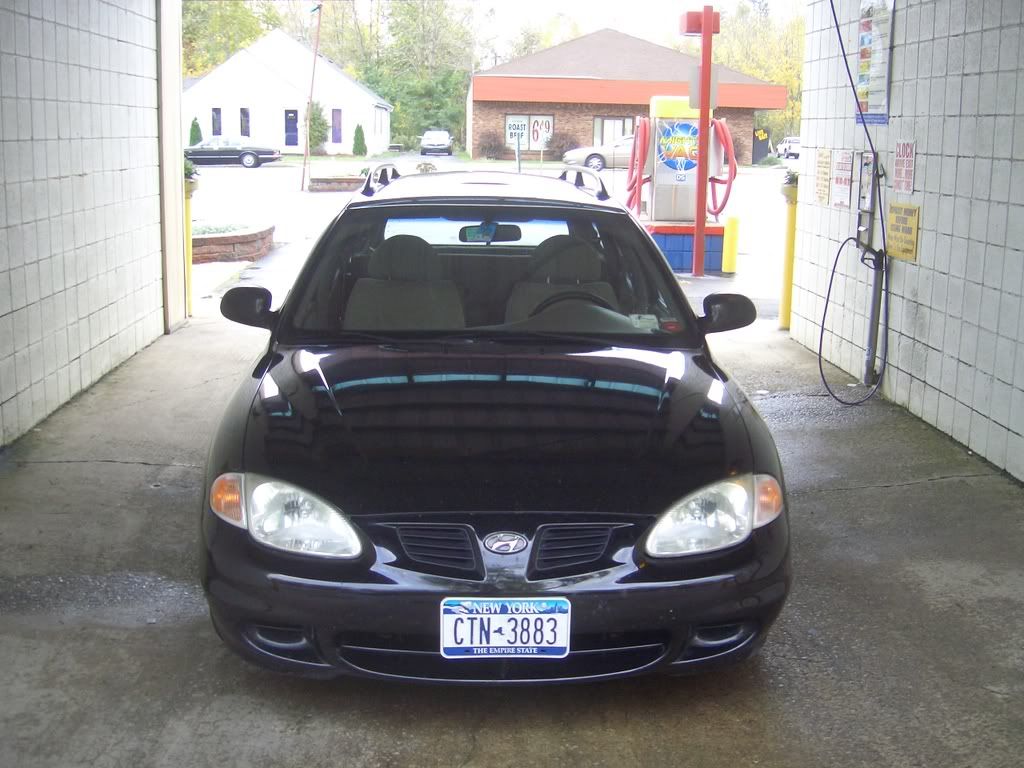 A night shot showing the lights. They're not HID's, merely ultra-white.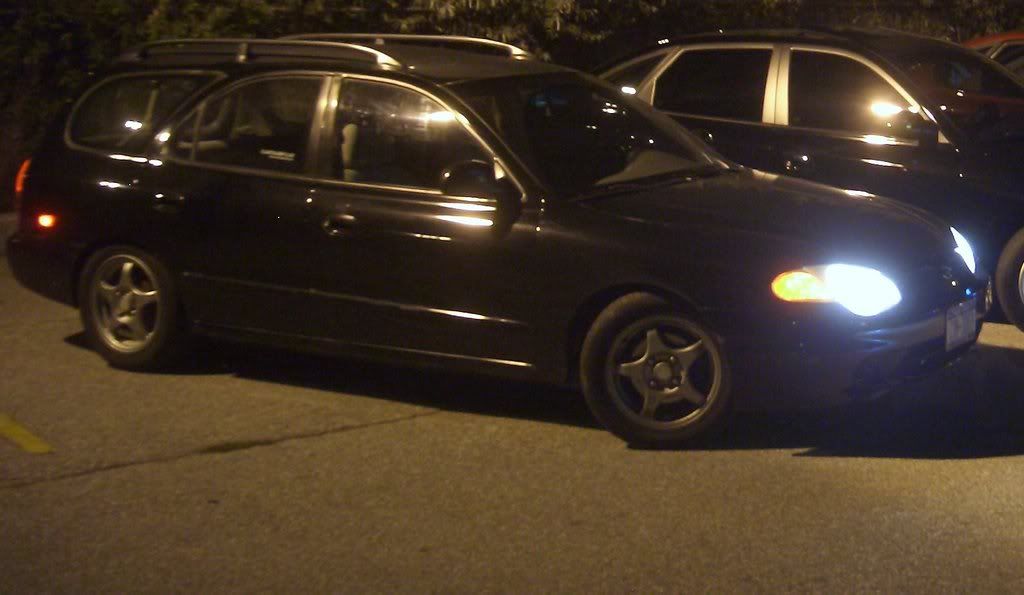 The engine bay so far. A better intake is going on in the spring, possibly a header if I can afford one.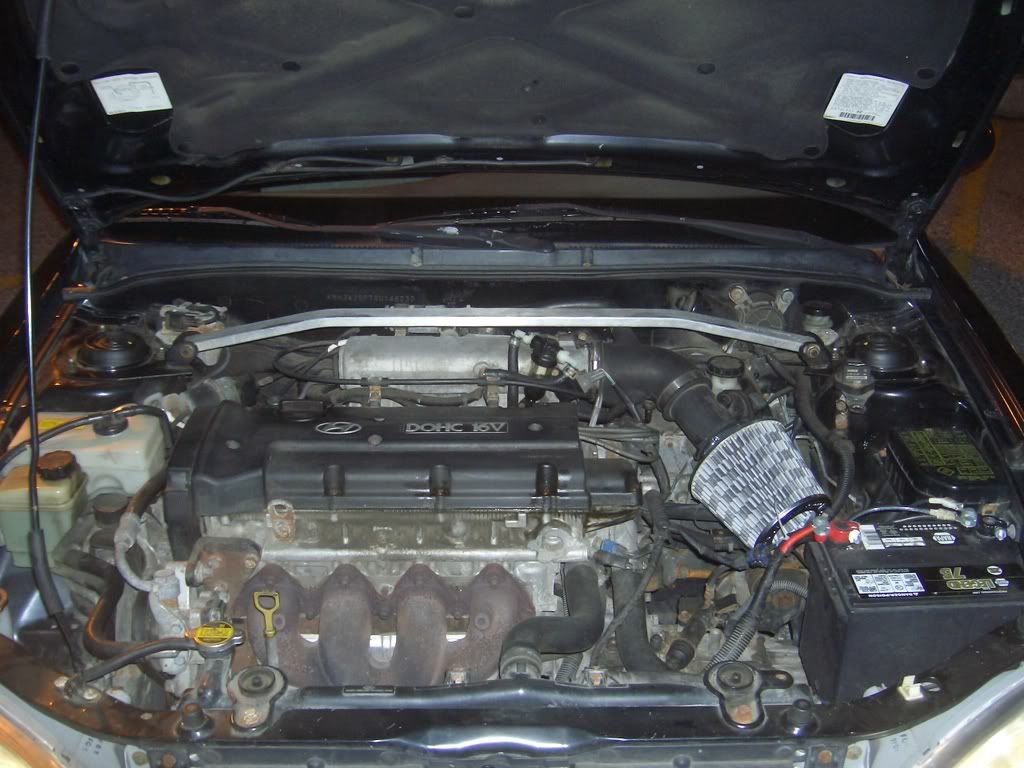 That's about it so far. It's a nice little car that does what it does. Just better now!
Posted by: elantragt Dec 19 2007, 02:36 PM
I think you might want to add your mod list here so people can rate it fairly. B)

Posted by: sciphi Dec 25 2007, 08:01 PM
The car is totaled now, so it hardly matters.

Posted by: Doohickie Dec 25 2007, 10:50 PM
Were you able to get the OZs off it?

Posted by: sciphi Dec 26 2007, 12:42 PM
Yes, as they were in my basement waiting for spring.