I swapped out my stock plastic shift knob for the leather wrapped one out of the Limited. It wasn't too difficult, but it did take us (a tech and I) a second to figure out the trick. I wish I would have taken pics while we were actually doing to install but I didn't think about that untill I got home. So, just pretend that my desk is the interior of a 2012 Elantra and lets get on with it
Ok, so here is the el cheapo plastic shift knob that comes stock on all new Elantras up to the Limited.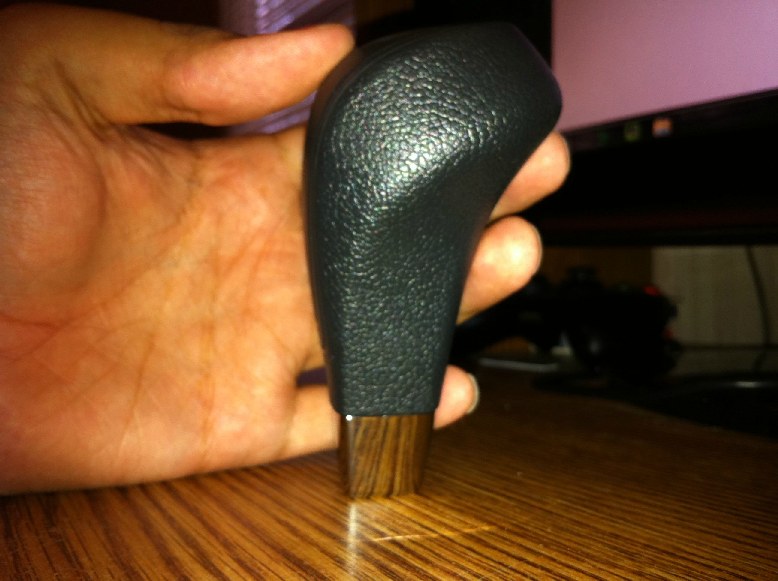 To remove it, you have to first separate the chrome trim from the rest of the knob. Either squeeze it on the left and right sides and pull down really hard or you can use a really thin flat head screwdriver like i did to pry it off.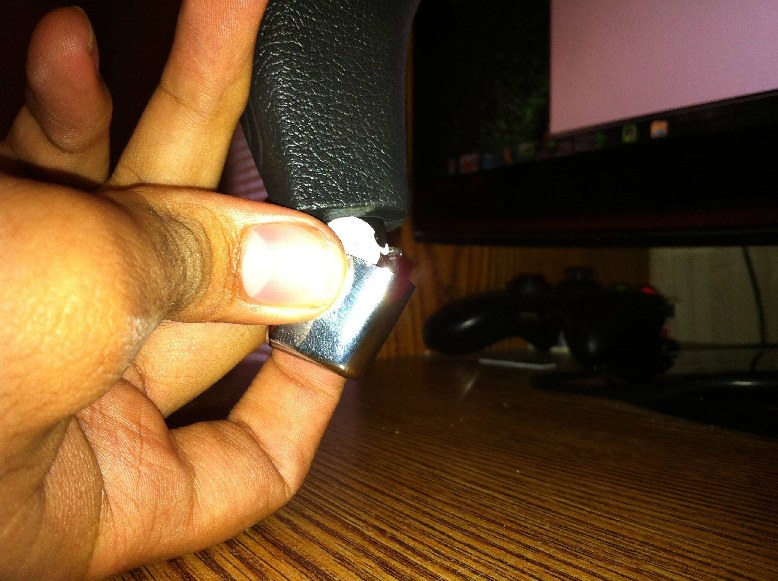 Good job! That was the hardest part. Now from the driver's side you'll see a tiny little "C" clip in there.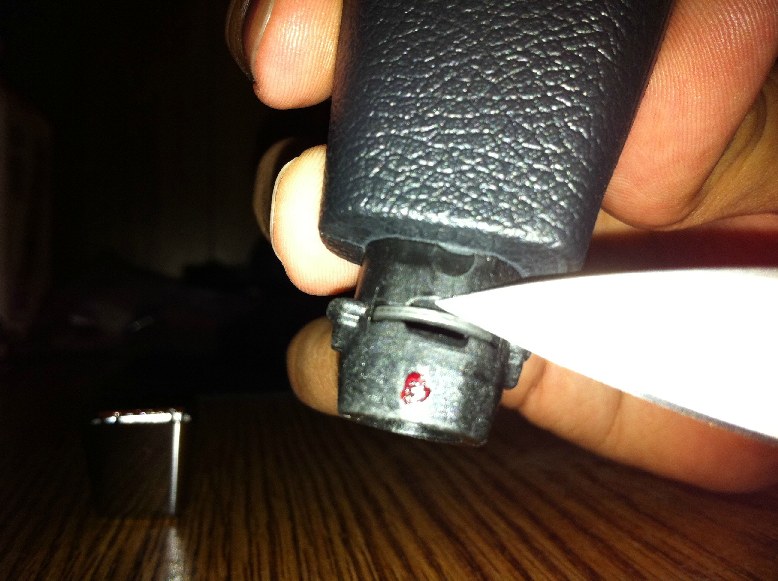 Just use your little flat head screwdriver to slide it out towards you.
Finally just firmly pull up on the knob to remove it. Repeat the process on your new knob to prepare it (just look at those pictures up there again if you forgot) Push the new knob on until you hear a click, reinsert the "C" clip, and snap the chrome trim into place. You're done. Congratulations, you now have a shift knob that matches the rest of your console!
(Made of the finest Corinthian Leather)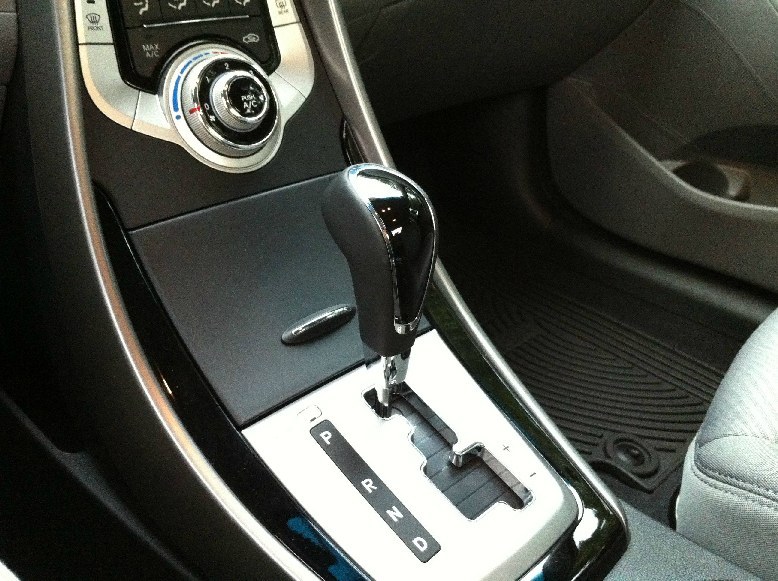 Hope this helps someone! Now I just need to find a leather steering wheel that costs less than $800 to finish up that project.
Oh, almost forgot to give you the part number (sorry, I went a little crazy with the pictures)